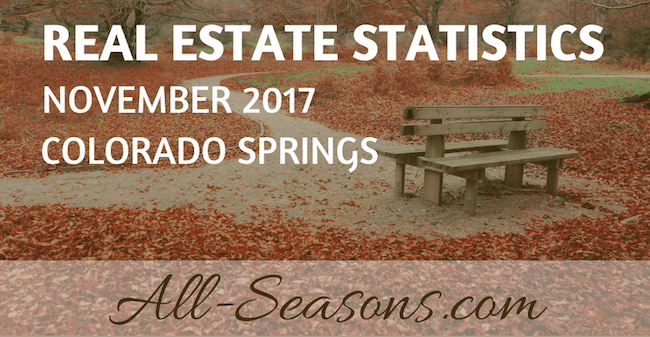 November 2017 Colorado Springs real estate statistics: there is usually a slow-down in the Pikes Peak area real estate market during the winter. The slow-down can be as large as 40%. This month's statistics show the usual slow-down, but are still higher than last year. With low inventory and higher prices, it's still a seller's market.That means there's more demand for rentals, and if you think it's too hard to rent out your home in Colorado Springs, think again! We can guide you through the process every step of the way. Call All Seasons today to find out how you can make money by offering your home as a Colorado Springs rental. (719) 632-3368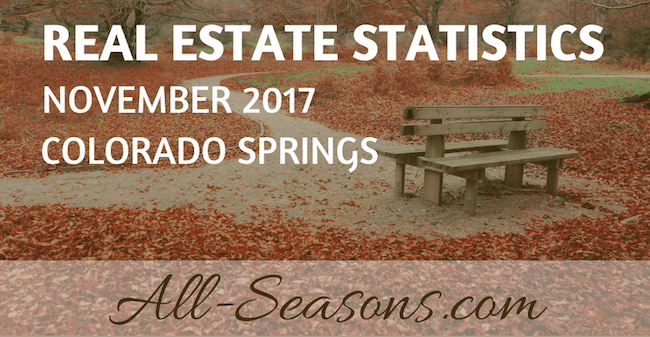 Single Family Home Sales Price
Sales price of single family home according to the PPAR
Average for November 2017: $317,368 Median for November 2016: $267,133 Result: The average price of a home is up $50,235 from last November.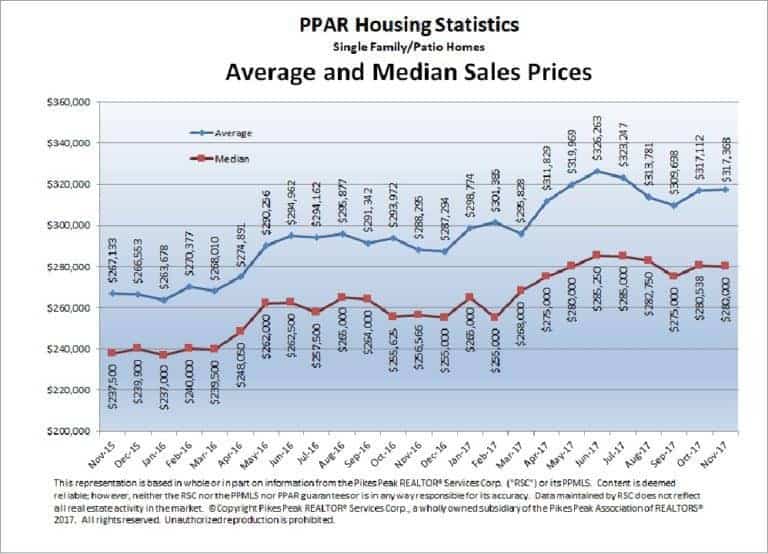 Average Days on Market
November 2017: 33 days November 2016: 39 days Result: The average days on market has increased by 4 from last month. The lowest DOM from the past year was only 22 days in July 2017, and the highest DOM was 44 days in January 2017.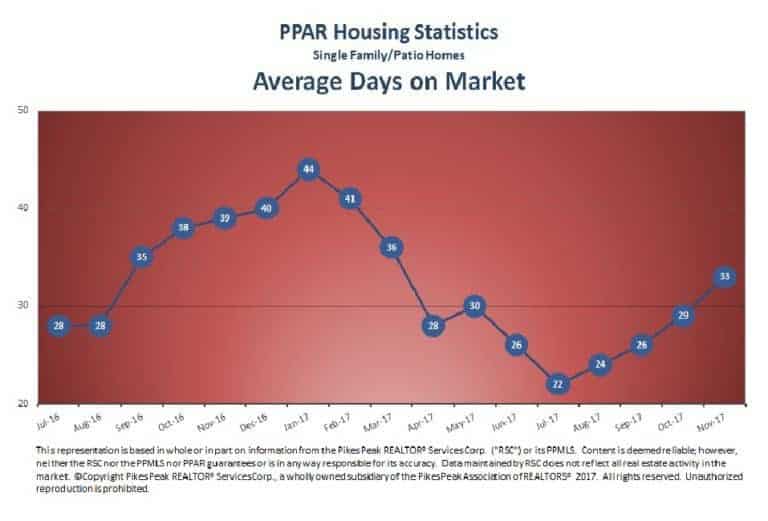 Year-to-Date (YTD) Total Homes Sold
November 2017: 15,133 homes sold November 2016: 14,083 homes sold Result: The YTD homes sold in the PPAR continues to rise from November 2013, when 10,106 homes were sold.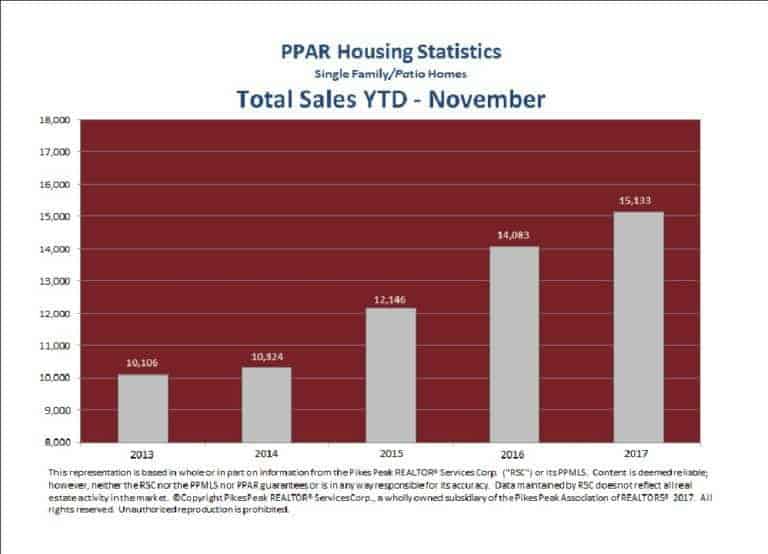 Get more real estate statistics:
November 2017 Colorado Springs real estate statistics: there is usually a slow-down in the Pikes Peak area real estate market during the winter. The slow-down can be as large as 40%. This month's statistics show the usual slow-down, but are still higher than last year. With low inventory and higher prices, it's still a seller's market.That means there's more demand for rentals, and if you think it's too hard to rent out your home in Colorado Springs, think again! We can guide you through the process every step of the way. Call All Seasons today to find out how you can make money by offering your home as a Colorado Springs rental. (719) 632-3368