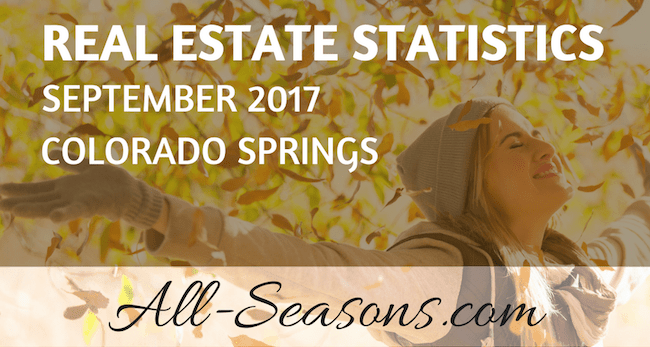 September 2017 Colorado Springs real estate statistics show the beginning of the usual autumn slowdown in both new listings and sales. The number of new condo/townhome listings is 28% lower than in August, so there is a shortage of available condos and town homes, and the average sales price of single family homes is 10% higher. That means there's more demand for rentals. It's not as hard to rent out your house as you may think! We can guide you through the process every step of the way. Call All Seasons today to find out how you can make money by offering your home as a Colorado Springs rental. (719) 632-3368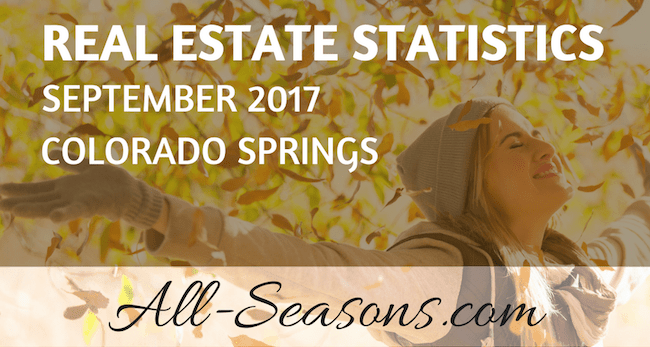 Single Family Home Sales Price
Sales price of single family home according to the PPAR
Average for September 2017: $309,698 Median for September 2017: $275,000 Result: For seven of the past 8 months, the average price of single family and patio homes has been above $300K. The Median is 4.0% above this time last year.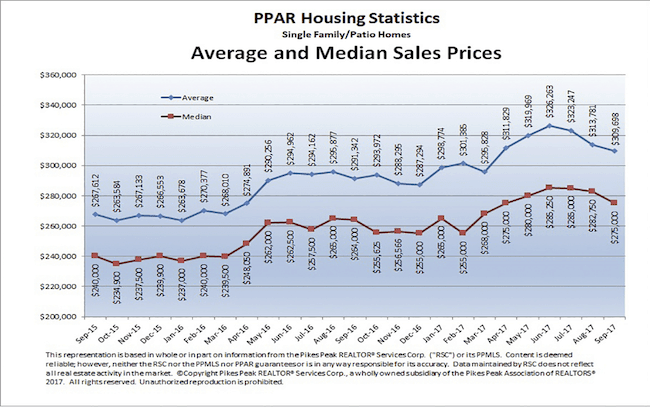 Average Days on Market
September 2017: 26 days August 2017: 24 days Result: Although the average day on market increased by 2, it would still only take 6 weeks to sell the entire inventory of single family and patio homes on the market right now.

List to Sales Price Ratio (LP:SP)
September 2017: 99.4% Result: Although this statistic is down from August 2017 and has dropped below 100%, it is still 0.1% over one year ago.
Year-to-Date (YTD) Total Homes Sold
September 2017: 12,449 homes sold September 2016: 11,624 homes sold Result: Total is up 825 homes sold over the same period in 2016.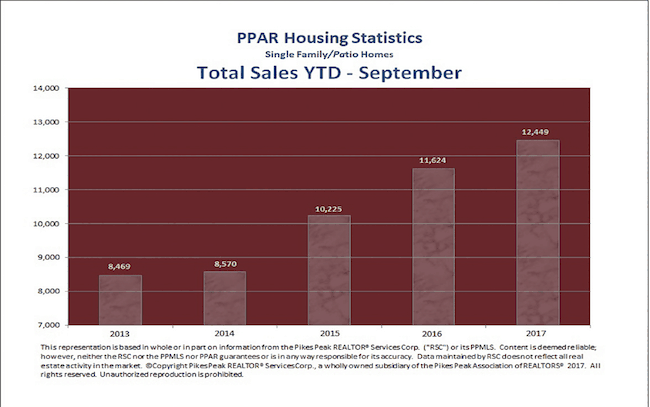 Get more real estate statistics:
September 2017 Colorado Springs real estate statistics show the beginning of the usual autumn slowdown in both new listings and sales. The number of new condo/townhome listings is 28% lower than in August, so there is a shortage of available condos and town homes, and the average sales price of single family homes is 10% higher. That means there's more demand for rentals. It's not as hard to rent out your house as you may think! We can guide you through the process every step of the way. Call All Seasons today to find out how you can make money by offering your home as a Colorado Springs rental. (719) 632-3368