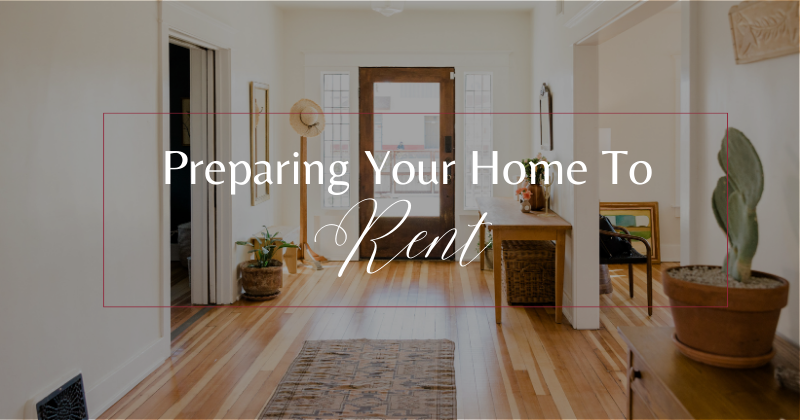 Before you can rent your home, it's important to make sure the inside is ready for new residents and is in good condition. One reason is for tenant appeal, the other is keeping a high standard of property condition from the very beginning of your rental investments journey. If you hire All Seasons, LLC CRMC, we'll have individual requirements and can assist with getting the home ready for renting. Here are some general things to think about and some steps to get your home rent-ready.
Not sure if copies of your keys are out there, or if someone still knows your alarm code? Re-key all your outside doors and change the garage door and alarm codes to be safe. Don't forget other locks that may need to be changed, such as side gates and outdoor sheds. It may be best to remove padlocks on gates or shed, and to simply let the tenants provide their own. This means one less key to be tracked. Ensuring the property is rekeyed between every tenant is a service that All Seasons, LLC CRMC will always handle once you have turned over the keys to us for management.
Making sure that the carpets are professionally cleaned is an important step to take toward getting your home rent ready as well. Getting a professional carpet cleaning of your whole house will ensure a clean slate for new renters and eliminate odors. Also, repair or replace any carpet that shows signs of damage (or doesn't appear clean and smell fresh after a professional carpet cleaning) and fix or replace any damaged tiles or vinyl flooring. If your property is managed by us, we will ensure truck mounted carpet cleaning is always performed between tenants, and should we start to notice aging or worn carpet, we will be in touch to help you budget for replacement.
Repair any and all holes in the walls before touching up or applying a fresh new coat of paint. White and other neutral colors are best, making everything seem light and allowing us to more clearly see any damage caused. In general, non-neutral colors tend to attract negative feedback from prospective tenants.
Freshen the air. Ensure furnace filters are new, and window screens/coverings are in good repair. Torn screens can allow pests into your rental property, besides being a security and visual problem. So repairing or replacing screens may help with attracting tenants, make for fewer visits from your pest-control company, and give you peace of mind. Make sure all blinds are clean and fresh and any missing panels are replaced. Oftentimes the cost of a new set or two of mini blinds is well worth the investment, especially if cleaning them would cost just as much as the replacements.
Get a professional top-to-bottom interior cleaning, including windows. Renters expect their rental property to be clean for move-in, so have the property professionally cleaned. Professionals can get every area of your property clean, from scrubbing baseboards to cleaning out the refrigerator. Leave no room behind! Windows and sliding glass doors can easily build up dirt. Make sure all of the doors and windows open correctly. All Seasons, LLC CRMC has a strict cleaning requirement, as outlined in our Cleaning & Property Standards addendum that every tenant must sign as part of their lease. In turn though, they can expect an exceptionally cleaned property at move in.
Replace any missing, burnt out, or mis-matched lightbulbs, and verify the ceiling fans are functional and balanced. Consider using energy-efficient bulbs that reduce energy costs and don't need to be replaced as often. We strongly recommend LED style light bulbs versus the "curly q" CFL style.
Replace smoke and carbon monoxide detectors or change batteries and ensure that they are in good working condition. We have a policy that any of these units older than 10 years must be replaced, since fire departments say that they are not as reliable beyond the 10 year mark. Colorado has laws surrounding requirements for smoke and CO detector placement, so be sure you are in compliance!
If you are a tenant preparing to move into a rental, there are a lot of things to think about. Renters insurance is an important step to take in preventing yourself from loss and limiting your liability. Most insurance companies will give you a free quote and breakdown of your policy, and they tend to be somewhat inexpensive. Here is an article from Money Geek with comparisons of the pricing of different companies. Be sure to pay attention to what is covered by each policy in the event of theft, fire, flooding, or other damages to your home, and belongings, and coverage for any medical expenses.
In summary, starting out with your property in a clean and presentable condition will help to ensure your investment is maintained. All Seasons, LLC CRMC does our best to maintain that condition from tenant to tenant. A good Property Management company can assist with or fully address all of the tasks above and more for you, and they'll be there to handle anything that comes up after the tenants move in too. Contact us today to learn more about our services! (719) 632-3368 or contact@all-seasons.com