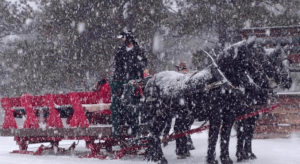 Colorado Springs Family Christmas Events
Want to get out and do something fun with your family, either before or after Christmas? The Colorado Springs area is the perfect place to experience the true Christmas spirit. Here are some examples of awesome places to go. See more at: visitcos.com.
A fun-filled Sleigh or wagon ride awaits you at M Lazy C Ranch this winter season. All rides are pulled by Percheron draft horses.. Bring your loved ones, children and friends for a dinner or cocoa and sweets sleigh/hay ride. Enjoy the bells as you ride on either a wagon or a sleigh. Entertainment and music that might lead you to dancing are included with your dinner. Reservations are required and seating is limited. Rides will go snow or shine. Dates: All winter long Dinner Sleigh/Hay Ride Time: Departure is 4:30pm Cost: $60 adults and children 13+; $30 children 12 and under 3 and under free Cocoa and sweets hay or sleigh ride, includes branding a keepsake: Time: 1:30 Cost: $35 per person; FREE for children 3 and under For more information and to make reservations, please call us at 719-748-3398. Visit our website: www.mlazyc.com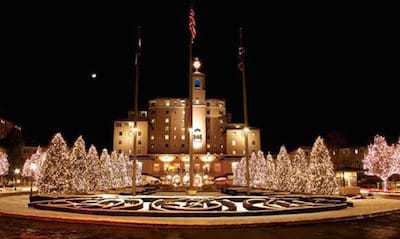 The Broadmoor Holiday Show is for children of all ages. It is best described as a variety show. Oodles of talent on stage bringing all types of holiday cheer to one and all. This year's headliners are: Melissa Manchester, Jim Salestrom, Marcus Lovett, Nelson Rangell, Peter Olstad, Ilya Shpilberg, The Colorado Springs Children's Chorale, Ken Miller and The Broadmoor Pops Orchestra, and Santa Claus! Classic Broadmoor Holiday package includes:
Accommodations for one night
Dinner show tickets for each person on the package to The Broadmoor Holiday show
Suites available at 25% off of published rates
The Broadmoor Holiday show is available for December 23, 24, 26, and 29, 2016.
Tickets will be reserved for each person on the package for the night selected. Doors will open at 6 pm, dinner is served at 7 pm, entertainment begins at 8 pm.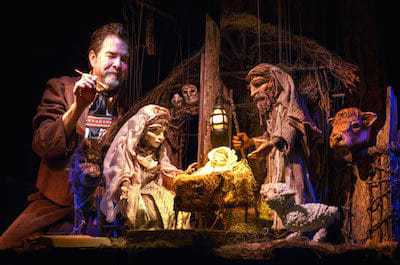 The Simpich Marionette Showcase Theatre will present its original play The Puppet Maker: A Story of Christmas In this solo theatre presentation, puppeteer David Simpich portrays a village woodcarver painstakingly preparing a marionette Nativity scene for a local Christmas music festival. the audience steps inside his workshop on the eventful Christmas Eve night before the pageant as he applies the finishing touches to his figures of the Wise Men, Mary and Joseph. Runtime is 100 minutes and includes a 10 minute intermission. Performance recommended for adults and children 6+. Date: November 15-December 31, 2016 Time: Varies upon day of week Cost: $17 in advance; $19 at the door If you'd like to see more information about all of the wonderful things you can do around Colorado Springs in the Christmas Season, go to: http://www.visitcos.com/holidays/christmas#events
Merry Christmas and Happy Holidays from All Seasons to you!