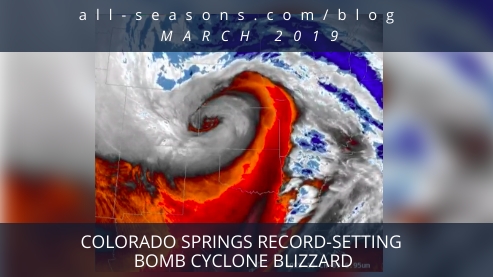 Colorado Springs Record-Setting Bomb Cyclone Blizzard
March 13th, 2019 brought a bomb cyclone blizzard to the Colorado Springs region. Meteorologists refer to a strengthening low as "bombing" out or undergoing bombogenesis if its minimum surface pressure drops by at least 24 millibars in 24 hours or less.
Wind gusts of 100 mph ravaged the Pikes Peak region, closing roads, bringing down large trees, and felling fences throughout the city. Power was down in many areas, and people were trapped in their cars on the roadways for hours before rescuers could pull them out and drop them at shelters.
This is 1-25 between Colorado Springs and Denver.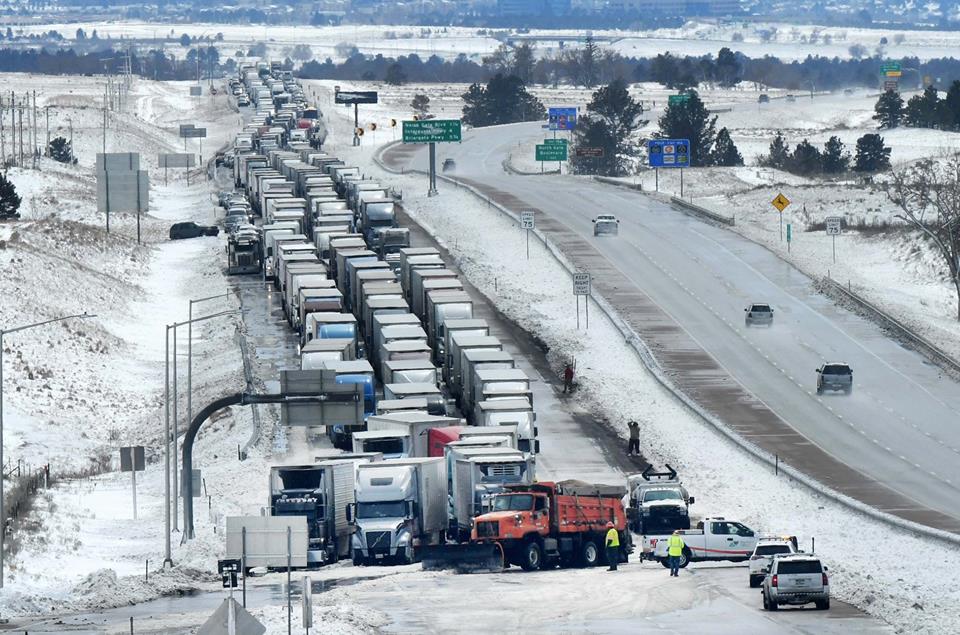 As a property management company, All Seasons must respond immediately to tenants in need of help, and then follow up with all those who need cleanup and repair at their homes. Currently, we have about 35 properties that have been affected with either downed fences, missing gutters, damaged storm doors, or giant trees that have fallen. Thankfully, none of our tenants were injured in the blizzard.
Wednesday's storm brought the lowest ever barometric pressure readings to Colorado, 968 millibars. What does that mean in layman's terms? The lower the pressure, the stronger the storm. The lowest barometric pressure in history for Colorado was recorded on Wednesday. Check out this satellite image. Yup, that's Colorado Springs right in the middle there!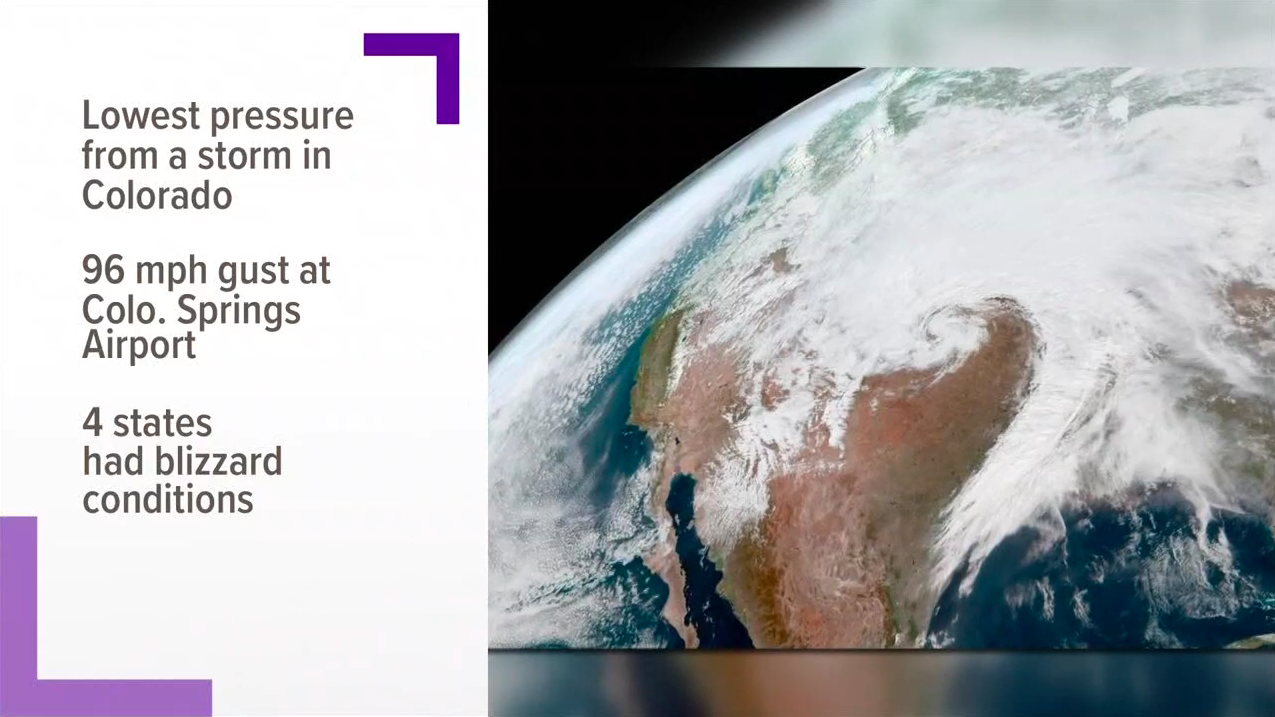 All tenants, please remember: report any damage to us ASAP through the maintenance line at: (719) 632-5581 if it's pressing, or the Tenant Portal if it's not pressing. We'll get to everything as soon as we can. All Seasons is here for you!
Here are some damage pictures we thought we'd share.