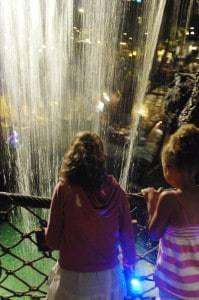 Published in the Denver Business Journal | Date: Friday, July 13, 2012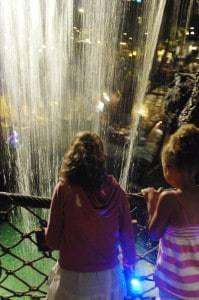 Literally hundreds of Mexican restaurants dot the Denver landscape but there's only one Casa Bonita. It is known well all over Colorado as the one place children like to go, and now, all over the world, because of the famous cartoon South Park.
With its pink walls, 85-foot bell tower and gold dome, Casa Bonita looms large over an otherwise nondescript strip mall along West Colfax Avenue. The interior of the 52,000-square-foot restaurant is meant to evoke a Mexican village, albeit one that has cliff divers, staged gunfights and a puppet show.
Picture Left--
Behind the waterfall at Casa Bonita, 
where kids can encounter the infamous Black Bart