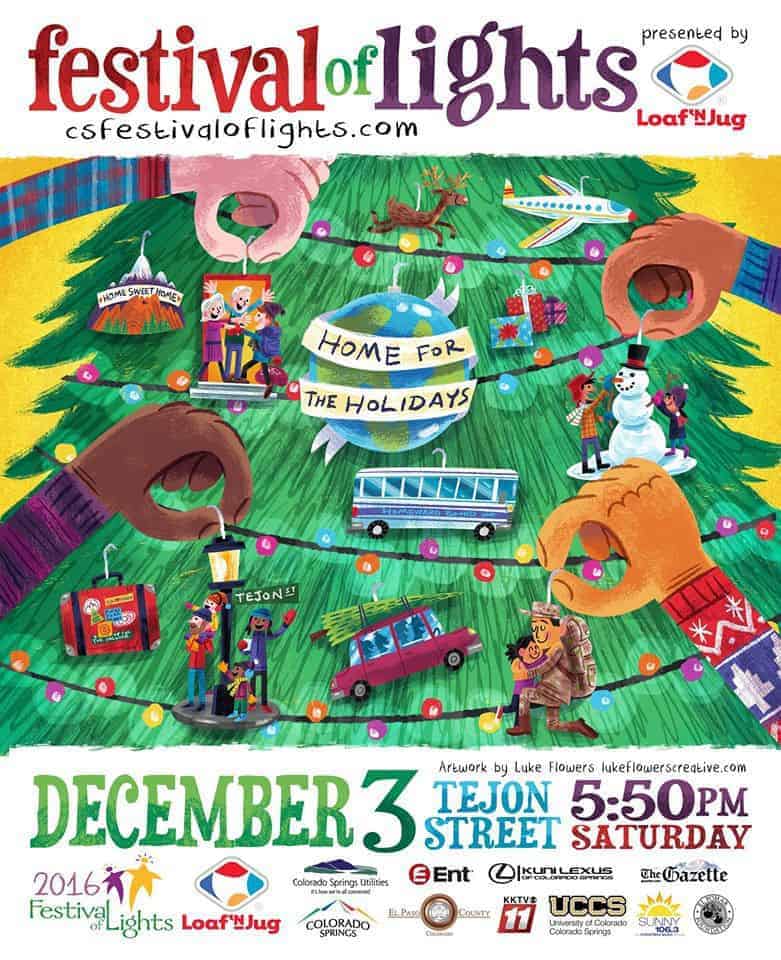 Don't Miss the Colorado Springs Festival of Lights Parade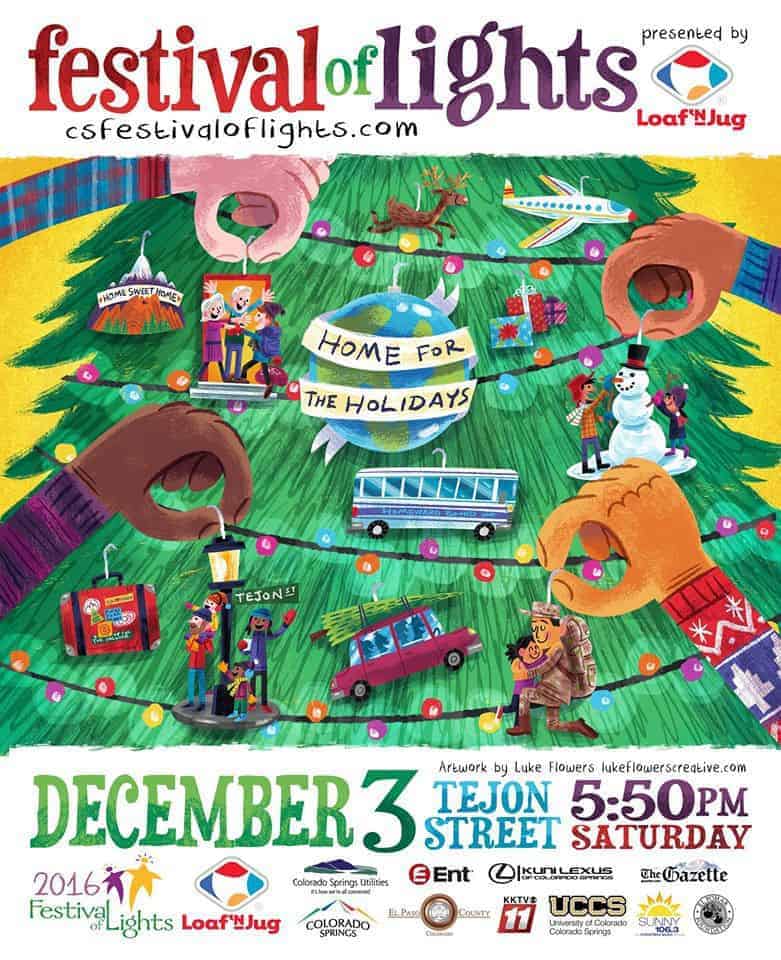 The 32nd Annual Colorado Springs Festival of Lights Parade
is coming soon, so it is time to put that big red and green mark on your calendar! This wonderful community event lights up a family's holiday experience with floats featuring holiday icons and millions of bright lights for the kids. This year, it's called
Home for the Holidays
, and the magic will begin on Saturday night, December 3rd, at 5:50PM. The floats and horses will parade down Tejon Street, starting their journey at St. Vrain, and pulling up at Vermijo. Here are the details:
When : Saturday, December 3rd, 2016 at 5:50 p.m.
Where: The Festival of Lights Parade will be on Tejon St. and will start at St. Vrain St. and proceed south to Vermijo Avenue.
Parking: There is handicap parking on Bijou and Kiowa on both sides of Tejon and there are 5 parking structures within one block of the parade route. Do not park at the hooded meters during the parade as you will be towed.
Grand Marshall: Sean Wybrant is our Grand Marshall this year. He was honored by being named the Colorado Teacher of the Year for 2016. He teaches at Palmer High School in the digital media department. He is in his fifth year at Palmer High School.
Read more at: 
csfestivaloflights.org
, or their Facebook page:
@CSFestivalofLights
.