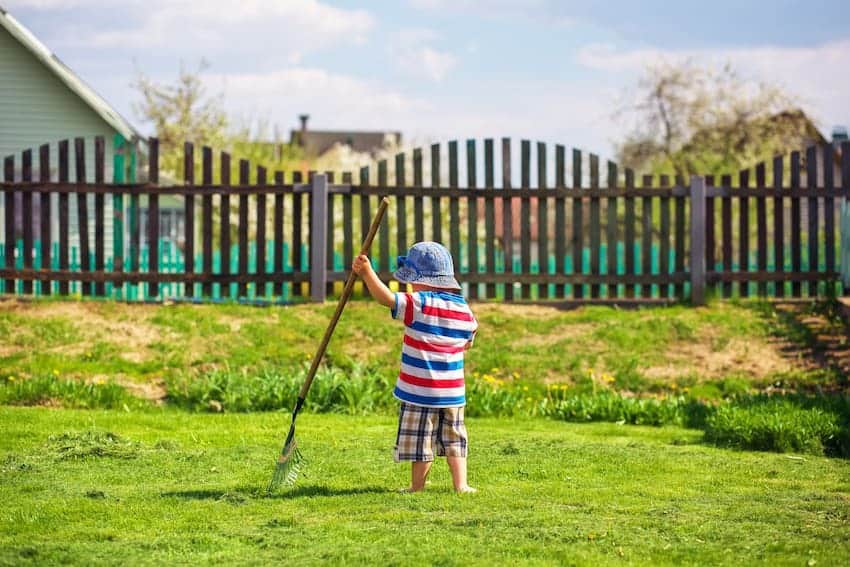 Getting your yard spring-ready: With yesterday's snow and freezing temperatures, getting your yard ready for spring may be far from your mind. But the cool weather is the best time to prepare you yard for summer fun.
Cleaning Up
We have debris! Rake up and pick up all that's blown in and fallen down during the winter storms: leaves, twigs, pine needles, trash, and fallen branches. Your yard will look renewed, and no dead material will be left to rot and make happy homes for bugs.
Trimming Shrubs
Cut back perennials (like Russian Sage and ornamental grasses) for proper growth and trim back any uneven hedges.
Aerating the Soil
The ground compresses for the snow and freeze/thaw cycle. Aerating will break up our Colorado-hard ground for air and water penetration, the best way to help your lawn thrive. Flag your sprinkler heads before you begin!
Seeding or Adding Plugs
If last summer left spots on your lawn, seed the aerated area with grass seed. The little holes left by your aeration are perfect for the seeds to germinate. If you would rather use plugs, space them evenly and water well before and after.
Fertilizing
Apply a slow-release fertilizer to allow nutrients to soak in at the right times and green up your lawn. Use a fertilizer high in nitrogen. Do not over-apply fertilizer – more is not better. Note: If you're an All Seasons resident, fertilization, aeration and weed control may be provided by the office. Check your Landscape Addendum or contact your Property Manager before fertilizing the yard, so it's not over-fertilized.
Watering
Now turn on the sprinklers! Water is the most important part of keeping your yard healthy. Make sure that nightly temperatures are above freezing before you leave your system on. Check for leaks, and coverage to ensure that your landscape stays well hydrated this year. Note: If you are an All Seasons resident, don't turn on those sprinklers by yourself! The office will send a landscaper to your place by the end of May. He'll check out the watering system, get it turned on, and you'll be set. (This is one of the advantages to being a renter!)
Enjoying Your Yard
Time to bring out the yard furniture and enjoy your the great outdoors. If you want a yard for your family, call All Seasons to check on what you could rent in Colorado Springs within your budget. Call us today! (719) 632-3368Read more from Colorado State University by clicking here.