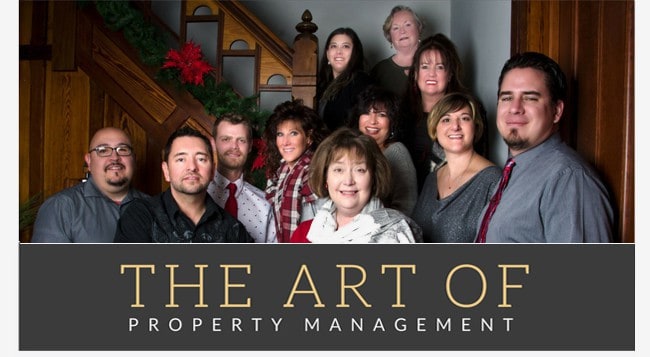 The Art of Property Management: We've talked all about the skill good property management takes, and the designations our people and our company have earned through lots of hard work and study. (See our blog on this subject, at: https://all-seasons.com/property-management-designations-mean/).
But good property management takes more than skill. It is an art, as well. A property manager must be able to deal with many different personalities, often in stressful situations. The way the staff handles these situations has as much impact on good property management as the skills and designations our people have earned.
All Seasons has many systems that help make the process of renting easier for Owners and Residents.
We have online portals on our website, connecting our clients directly to us around the clock.
Video records help keep conflict at a minimum.
Checks through the year make sure all properties are cared for.
Our approved vendors are always available to rush out to homes that need their help.
But even with all that, issues can arise, and that's where our people skills count. We don't rely on our systems alone to run our business. Our staff enjoys interacting with our clients. We always answer our phones personally, and handle any issues that arise with professionalism as well as polite understanding. We always work with our clients as if they are family, with consideration and tact. We know that harsh words or impatience can make any situation worse.
Check out what some of our clients have said about our people skills in the testimonial snippets below. (You can read the full versions at: https://all-seasons.com/testimonials/.) And what about negative reviews? Unlike many companies, we keep an eye out for any negative online reviews, answer them all, and try to alleviate any bad experiences with face-to-face contact.
We look forward to serving you in 2018 with everything it takes to run our company with both efficiency and caring. We understand that it takes both to be the best property management firm in Southern Colorado!
If you would like more information about renting a home in Colorado Springs, call us today at: (719) 632-3368. You'll be glad you did.
What do our clients say about our people skills?
All Seasons is always prompt and courteous to take care of any issue. This is so appreciated. --Michaela Foley
It is always great to be able to work with and talk with their professional and courteous staff. --Xiomara M.
I highly recommend them because they integrate the latest technology in order to provide us with smooth, up-to-date visual & analytical information; the staff is knowledgeable and professional… --Jamie G.
EVERYONE has been very helpful, professional… --Steve P.
Great company. All Seasons makes me feel like the sun shines everyday. --Matt and Denise Piciulo