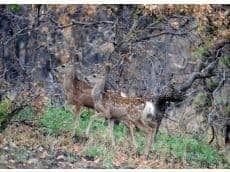 Published in The Gazette | August 2, 2012 | Written by Ryan Maye Handy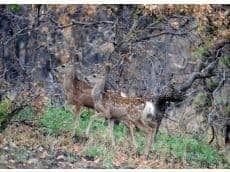 Gov. John Hickenlooper has requested that additional federal funds be made available to El Paso County to cover more than three million dollars in damages not eligible for reimbursement under the initial declaration.
After the June 28 presidential disaster declaration, the Federal Emergency Management Agency, known as FEMA, designated funds to El Paso County to reimburse costs incurred for "Emergency Protective Measures," such as the overtime work done by Colorado Springs firefighters, police officers and sheriff's deputies. But the grant covers only one of seven categories of reimbursements for local governments' disaster-recovery related projects, including repairs to damaged buildings or equipment.
The first grant, known as a Category B, covers 75 percent of all costs that fall under the "Emergency Protective Measures" umbrella. El Paso County officials have not totalled those costs, county spokesman Dave Rose said Thursday. Still, preliminary damage assesments done by FEMA and local officials estimated that $3.28 million worth of losses are not coverd by the Category B grant.
Read more: http://www.gazette.com/articles/funds-142642-federal-paso.html#ixzz22VbQOy00