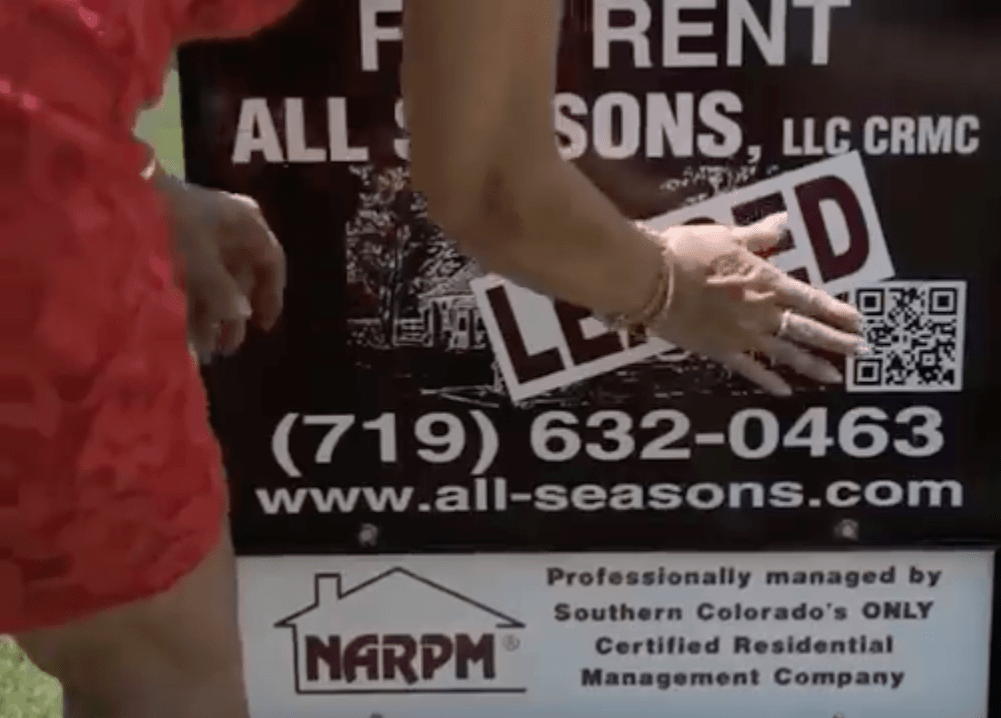 What does a property manager do? The Property Management industry requires special expertise. All Seasons, LLC, CRMC has the knowledge and know-how to handle difficult situations that are unique to our business. We are dedicated to forming long-lasting relationships, and strive to provide service that exceeds your expectations. Give All Seasons a call today at: (719) 632-3368 or email us at: Contact@All-Seasons.com.
What Does a Property Manager Do?
You probably know what a property management company is, but what does a property manager do, especially for you? Here are some of the duties, broken up by Property, Residential, and Legal.
Managing Property
Setting Rental Rate
A good property manager can set the ideal rental price for your property. This ensures that you get the max monthly income and a low vacancy rate.
Routine Walk-Throughs/Inspections
| | |
| --- | --- |
| | We use video to record our move-in and move-outs, as well as our walk-throughs. This can help in conflict resolution, and letting us all know when repairs or updates will be needed. |
Marketing and Advertising
Our Property Managers will fill your properties quickly and avoid long vacancies. We know where to market your property, with numerous websites, including the worldwide military website Homes.mil, and the local Multiple Listing Service (MLS), and many top rental search engines. We are available for showings every weekend--one reason our vacancy rate is approximately 1/2 what it is city-wide. There is no fee when the property is vacant, and we charge no mark-ups on routine repairs. WE DO NOT CHARGE LEASE UP FEES.
Maintenance and Repairs
We use video! Our detailed turnovers are thoroughly video documented before and after every resident move. The videos are kept indefinitely, and are used to help in resident disputes. We have 3 scheduled exterior visits (May - October) that include exterior photos and give us an opportunity to assess preventative maintenance items such as upcoming need for exterior paint.
We keep great relationships with our vendors. They are our allies. We rely on their eyes and ears when they service your property.
Handling Emergencies
When an emergency arises, we are ready 24/7 for action. Through our social media connections, we can reach out to owners and residents with updates.
Managing Residents (Tenants)
Resident Screening and Selection
| | |
| --- | --- |
| | We screen all applicants and take care of the details, including the securing of criminal background and security checks, running credit reports, verifying employment, and collecting previous landlord references. We verify employment and rental references from at least 2 previous landlords. This is at no cost to you. |
Resident Education
All residents are required to watch a detailed video in regards to the paperwork they are signing as well as the policies and procedures of our office to include maintenance. Our blog informs residents and owners about Colorado Springs real estate and economic news. We communicate important daily news through our Facebook page, Twitter feed, and Pinterest boards, where up-to-the-minute information about things like weather closings are shared.
Providing Resident Interface
We have both a resident portal and an owner portal on our website to allow you quick and thorough communication with our office.
Collecting rental payments
Securing payment from residents can be difficult and awkward. All Seasons, LLC, CRMC has an efficient method to effectively collect rent and maintain on-time payments, which is crucial to maintaining your cash flow.
Conflict Resolution
| | |
| --- | --- |
| | Conflicts inevitably occur in property management. This is where good interpersonal skills and expert, up-to-date training in our office really pays off. |
Resident Move In/Move Out
We take video at both move-in and move-out. Residents are provided a cleaning guide that explains move-out cleaning requirements. To protect your investment, we require all properties be cleaned and maintained according to our standards, which are above the industry norm. It is the resident's responsibility to leave your home clean when they vacate. We strive to protect your asset.
Managing Legalities
Responsible for Knowledge of Landlord-Tenant Law
We are licensed Brokers, many with special real estate and property management designations, knowledgeable about Colorado law concerning rental properties, owners, agents, and residents rights. This includes the Warranty of Habitability Law, (HB 08-1356) and Amendment 64. We are active in the legislative organizations who track issues that affect us. We have an attorney at our disposal to inquire into legal matters that may arise, and to provide expert legal representation in any type of court action, and to professionally handle evictions.
Budget/Maintaining Records
We charge a percentage of your property's monthly rental rate in exchange for our services. Monthly proceeds are electronically deposited, and your monthly invoices and statements are also on your portal.
Evictions
Residents are also asked to sign a Crime Free Lease Addendum, making it easier to remove residents engaged in illegal activity. We have other addenda that will help to minimize your liability as well. Our legal team is experienced in eviction law.
A Lot to Take in?
Let us be your property manager, and let us do the work for you! Our Colorado Springs property managers are standing by. Give All Seasons a call today at: (719) 632-3368 or email us at: Contact@All-Seasons.com.
What makes All Seasons special?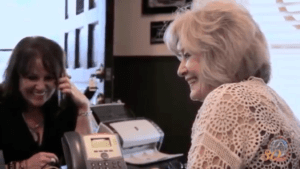 We are actively involved in National Association of Residential Property Managers (NARPM) that holds All Seasons, LLC, CRMC to a higher ethical and professional standard. We are a part of the Colorado Legislative Committee as well as members of the Better Business Bureau, Chamber of Commerce, National Federation of Independent Businesses, National Association of Realtors, Colorado Association of Realtors, and the local Board of Realtors. We are the only certified Residential Management Company in Southern Colorado.