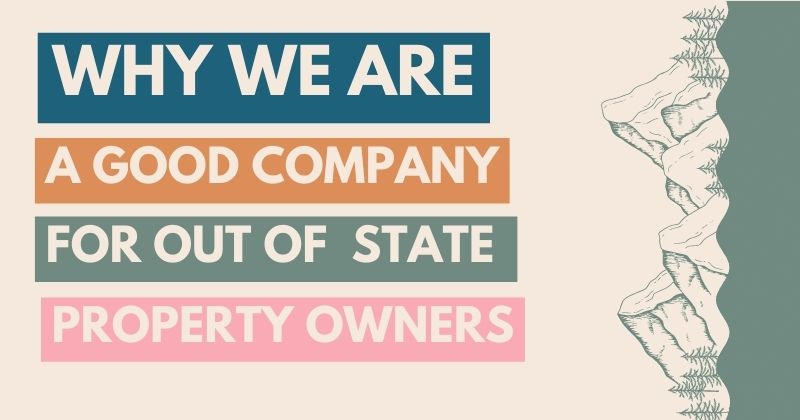 All Seasons, LLC CRMC provides full-service Property Management services for a wide variety of clients. Many of our property owners live out of state, and given our military community, some even out of the country. All Seasons, LLC CRMC is an excellent choice for clients that do not live in Colorado for many reasons.

All Seasons, LLC CRMC Property Managers stay informed of the ever-changing legislation in Colorado – something that's difficult to do when you're not local and up to date on recent law changes. We ensure that we stay educated as new laws pass and make changes to our policies and procedures to protect you and your investment. Colorado lawmakers have introduced several anti-landlord laws over the past few years, which led to All Seasons, LLC CRMCC becoming one of the first members of the newly formed Colorado Landlord Legislation Coalition (CLLC). All Seasons, LLC CRMC supports the CLLC as they work to have a seat at the table and actively participate in Landlord-Tenant laws that can have an impact on the industry.

All Seasons, LLC CRMC handles every piece of the move-in and move-out process so that there is no need for you to be physically present. All Seasons, LLC CRMC will handle all logistics of renting your property. This includes showings, leasing, turnovers, lease renewals, etc. See our post about Coordinating Move-Ins and Vacancies and what you can expect from our processes here.

All Seasons, LLC CRMC is a proponent of preventative maintenance. We can schedule regular/routine maintenance to be completed to minimize damage to the workings of your investment home. This includes, but is not limited to annual gutter cleaning, yard maintenance, furnace and boiler maintenance (required), sprinkler winterization and activation (required if applicable), fireplace service, and dryer vent cleaning. This is great for both out-of-town owners and in-state owners. Completing these services provides an opportunity to identify any potential issues or future repairs and ensures that the home does not fall into disrepair due to a lack of awareness. In taking these proactive measures, it helps ensure that the home stays in good shape so when you eventually sell or move back in, there is not a lot of deferred maintenance to be addressed.

Our walkthrough process also helps us to stay on top of issues that may arise at your home. We aim to keep good tenants as long as possible and detect lease violations as quickly as they come up. You do not need to live in Colorado for your Colorado property to be consistently kept well maintained and looked out for.

All Seasons, LLC CRMC emails monthly statements to our owners. You can also view the actual invoices for expenses and lease documents in your online owner portal. Our Property Management team is available to answer questions via email and response time is typically within a business day (Mountain time, of course).

Any expenses over our maintenance spending limit will be communicated with you, as well as any recommendations for future projects such as furnace replacement, exterior painting, etc.

If you are interested in partnering with All Seasons, LLC CRMC to manage your investment, give our offices a call today at (719) 632-3368. We would love to chat about how we can work with you.